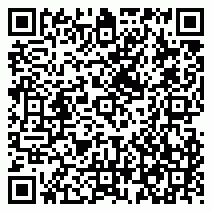 This past week Marion Online asked in their poll question if people had ever used a QR code. While 14 percent said they had, about 80 percent selected "What the heck is a QR code." If you are one of those people, never fear, the answer is actually very simple.
QR codes stands for Quick Response code and they are a type of barcode. One is pictured above. They first became popular in Japan as they were designed there to be used to track inventory in the automotive industry.
More recently, QR codes have become a popular marketing tool. You've probably seen the little squared on mail, signs, and in stores. Heck, I even saw one on a billboard the other day. (By the way, I think this is a horrible idea. Do not try to scan a QR code while driving. It's just dumb.)
To use a QR code, you need to scan it, usually using a smart phone. There are probably hundreds of scanners available for Android and Iphone users, just search the markets. When you scan a code, several things may happen, but the most common use is to send you to a website or video. QR codes are used to get you to a website or give you a special offer without having to type in a long website address.
So the next time you see one of these odd looking squares, use your phone, or borrow someone else's, and check it out for yourself.
Questions? Give us a call, send an email, or leave a comment!