Some of our clients know our current office is pretty modest. And by modest I mean that we're in the basement. In what feels like a cave. With no one but ourselves. And really, 4 days out of the week it's just Sean… so yeah. Things can get pretty lonely!
But we're happy to announce that soon we'll be moving up – literally! An opportunity has come up for us to get out of this windowless cave we've called home and move to the 2nd floor. (cue the Jefferson's theme song, because it's what comes to mind when we think about moving up a few levels)
Our new digs are still under construction, but I snuck upstairs to take some pictures to share while things are in-between.  We're really looking forward to being out of the basement. Because let's face it: basements, no matter how nice, are just kind of creepy.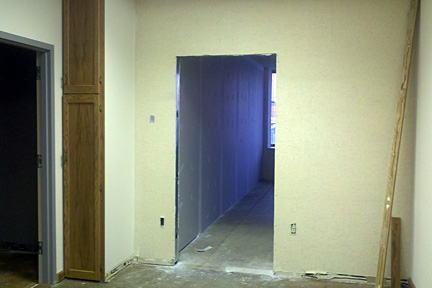 View of the front office into the back office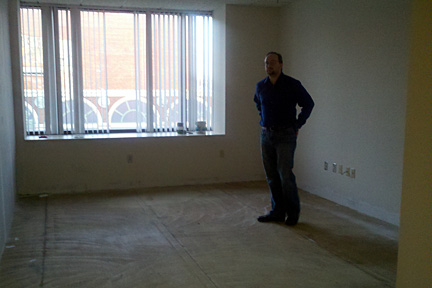 The back office, complete with our favorite thing: THE WINDOW!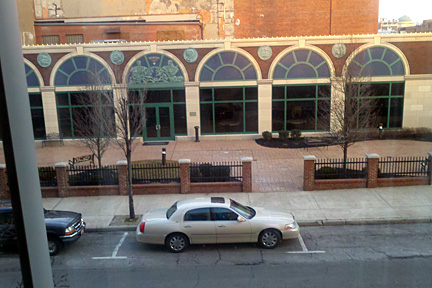 Our soon-to-be new view of the Busby Park, which looks really sparse since it's winter.
Thanks for taking a quick tour with me 🙂