Below are some of our favorite stories that we've run across the past week. Stories include lessons for digital age parenting, advice entrepreneurs should ignore, why websites still matter, and more.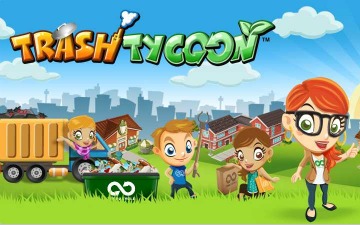 5 Lessons for Parenting in the Digital Age
There are so many more reasons to stay inside these days. This article has tips on balancing the digital world when it comes to your kids.
Three Bits Of Advice Entrepreneurs Should Ignore
These three bits are well known. This author provides thoughtful reasons why you should plug your ears.
Five Reasons Why Websites Still Matter
(plug, plug) Social media is a powerful tool, but as we consistently tell people, it is just one tool. Here are some reasons (from someone other than us) why you still need a website.
Master Word and Excel with Handy Step-by-Step Videos
These are two old-school, but extremely useful programs. The videos listed give you easy to follow tutorials to get more out of them.
Are Facebook Posts Penalized by Using Third-Party Tools?
Ugh…we use and promote third-party tools to make keeping up with social media easier. These findings may make us re-think our strategy.
"Trash Tycoon" Brings Eco-Responsibility to Social Gaming
We're eco-nerds around here. This game is right up our ally.